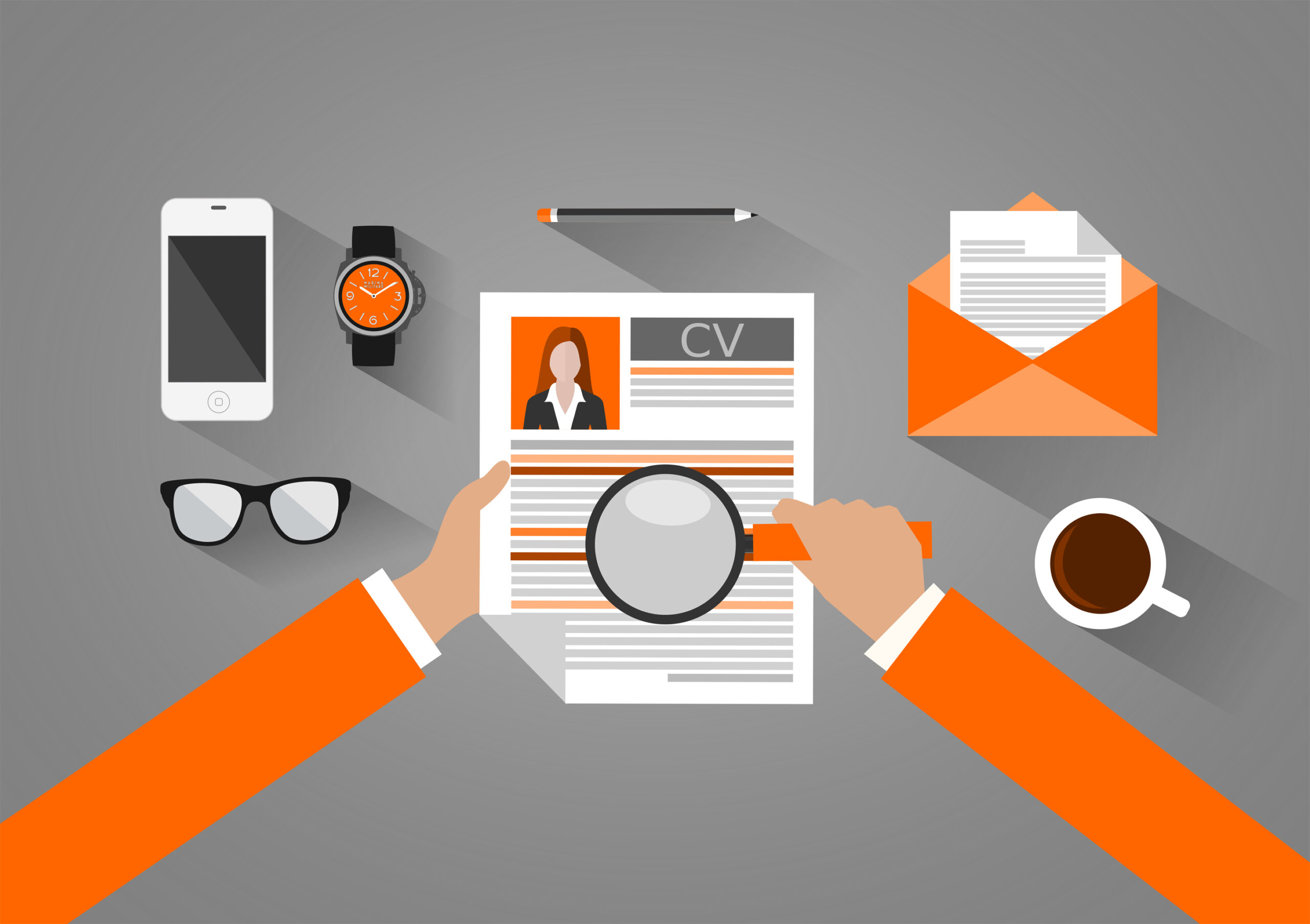 17 Nov

How To Write A CV

The first thing to start with once it's time to apply for a job is the creation of a great CV or resume. Defined as an overall summary of your work experience, skills, and education so that the employer can judge if you are the right fit for the position in the company before calling you for an interview.

Even though submitting a CV is often a requirement when applying for a job, the employer will likely need to screen multiple applications and will not be able to spend much time reading each CV. Therefore, it is vital to make your CV look attractive so that it captures employers' attention and they devote more time to checking out your resume.

If you are a complete novice at writing a CV then worry not, we got your back. This article focuses on what your CV should include and additional tips to make it look unique.

Let's get started!

Select the perfect layout

CVs that are overfilled with information or even have too little can fail you. Before you start creating a CV, make sure you add the right amount of information and select the most suitable template according to your profession.

Moreover, the length of your CV also plays a significant role in how much attention the employer will give to your CV; therefore, try and include the necessary and most important information first, and then if there is still some remaining space you can add additional information.

Furthermore, use fonts that make the document easier to read, we also suggest converting the file into PDF format so the format doesn't get changed when sending.

Insert Contact Information

Who would have thought that there is a right and wrong way of adding contact information to your CV? Contact information is the most crucial part of your CV as it gives the employer your phone and email address to contact you if they want to call you for an interview. Moreover, read the contact section carefully once you have created the resume to make sure the number and email address are written correctly. Small mistakes such as incorrect contact numbers or email addresses can cost you multiple opportunities without you even knowing.

Including your relevant social media handles is a plus point and can allow employers to go through your profiles to get a closer look at what your interests and activities are on social media. Those in marketing can link to portfolios and researchers to a list of their published papers.

Professional Summary

A CV summary is the first thing the employer reads; therefore make sure you use the right wording and do not include any complex sentences that take more than 4-5 seconds to be read and comprehended. However, if you are a fresh graduate with little work experience opt for outlining your objectives, but make sure they fit the role you are applying for.

CV summary basically revolves around your professional achievements, your goals, and your expectations. Most importantly, mention how you can use your previous work experience to add value to the employer's company to make your CV stand out of the crowd.

List Work Experience 

After the summary, the next thing employers skip to is the work experience section; therefore, make sure this section provides all the necessary detail. Cut out anything that seems unimportant to avoid wasting the time of the employer. Each entry of your past experience should include the company where you were employed, the date of joining and leaving, location, and the name of your position.

Below this information, you can list down your responsibilities and achievements while working in each position. The best way to list down responsibilities is by using bullet points and avoiding long sentences.

Hard And Soft Skills

Hard skills are the ones that require practice or academic qualification. Some examples of hard skills are SEO or different software or laboratory techniques. On the other hand, soft skills are the ones that help you in interacting with other people in your workspace. These can ever be separated into their own section written in the main body of text along with examples, highlighting keywords by making them bold.

Education 

The education section of the CV should include the level of education and the subject studied, institute name, year of completion, and grade. List these in reverse chronological order, most recent first. While you can expand on all the different courses it is suggested you focus on the highest level of education, list skills gained along with achievements. This can also be done for other courses as well if you feel they are relevant to the roles you are applying to.

Additional Tips For A Professional Resume 

Here are some additional things you should be mindful of when creating a resume:
Always use black font color and an appropriate font style that is easy to read.
Do not use overly long sentences when listing responsibilities of past jobs.
Avoid the usage of slang terms and maintain a friendly, formal tone.
Use bullet points liberally.
Make sure you leave considerable white space in your CV.
Do not add images to your CV.
Always insert an appropriate email address.
Refrain from lying or exaggerating in your CV.
Wrapping up!
First impressions matter a lot. CVs are the first step when applying for a job and a well-written CV can help you leave a great impression on the employer which might increase your chances of getting hired. People often opt for CV templates that are heavily designed or are very messy which might not be a very good idea, as while they may look nice they can often confuse and limit information.
By following the steps mentioned above, you can create a great CV, however, you will have to devote some time to perfect it.